Rotary Club of Tumon Bay makes donation in support of Guam Green Growth initiative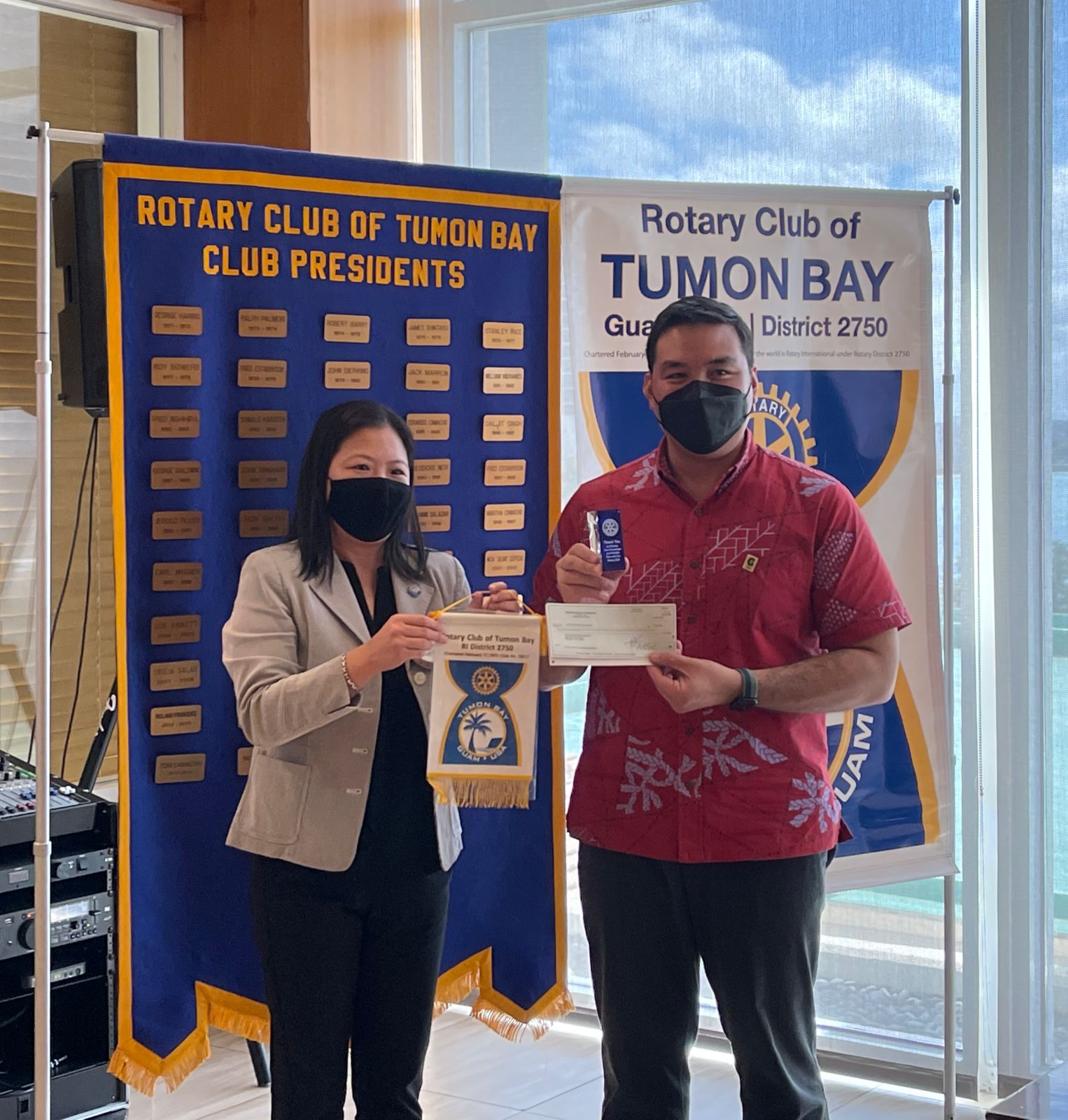 The Rotary Club of Tumon Bay made a donation to the University of Guam Center for Island Sustainability in support of the Guam Green Growth imitative at their members meeting earlier this month.   
President Bonnie Alig presented Center director Austin Shelton with the donation after he served as the club's featured speaker.  
"Supporting the environment and fostering in sustainability is one of the areas of focus for the Rotary Club of Tumon Bay," explained Alig. "This distinct area of focus to support the environment will give our Rotary members even more ways to bring out positive change for our island and increase our impact.  Our contribution to CIS and Guam Green Growth will assist them in this effort to continue in the path toward a sustainable future for our island." 
Highlights of Shelton's presentation included a recap of accomplishments of the first cohort of the Guam Green Growth Conservation Corps and updates on other implementation projects including island-wide recycling bin distribution which began in January.  
"Guam Green Growth is our island's most comprehensive public-private partnership ever created to achieve a sustainable future for Guam," We thank the Rotary Club of Tumon Guam from joining the movement and supporting action on sustainability."  
The club donated one-thousand dollars to the initiative. 
Donations to the UOG Center for Island Sustainability can be made through the University of Guam Endowment Foundation.